Counseling Center
ph. 479-266-1840
Carla Meadors
Middle School Counselor
cmeadors@farmcards.org
Haley Noe
Registrar & Counselors Secretary
hnoe@farmcards.org
Please Visit the HAC (Parent portal) - http://hac20.esp.k12.ar.us to view your child's grades.

For help with accessing HAC(Grades) information please email Mrs. Noe at hnoe@farmcards.org.
The Cardinal Food Pantry is Located at Ledbetter School Building, 8 N. Double Springs Road Farmington.
Food Pantry Contact: foodbank@farmcards.org or 479-266-1806(Leave Message)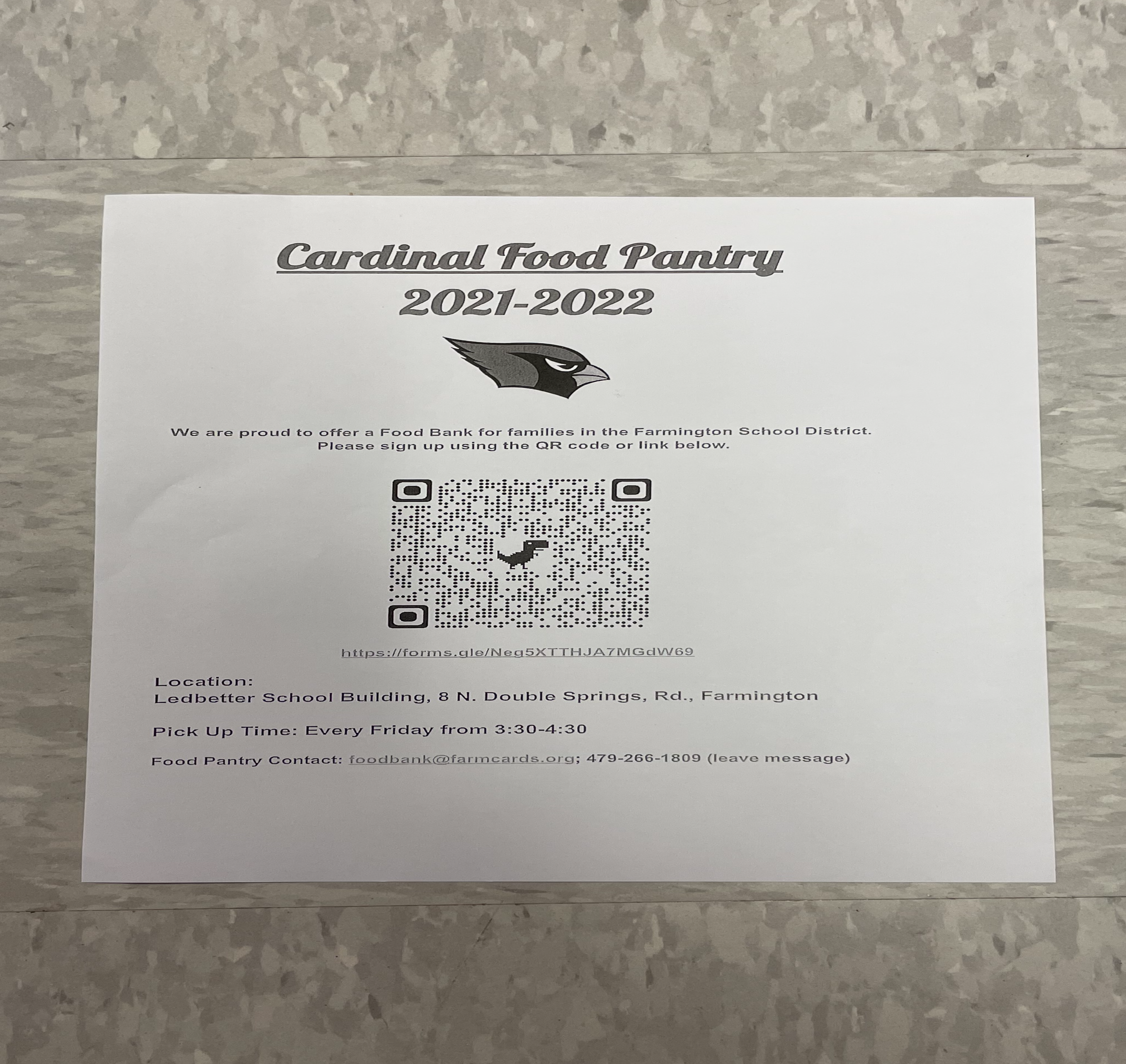 Word of the Month for September is: RESPONSIBILITY!